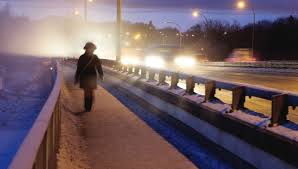 Pedestrian/cyclist crossing on the Sid Buckwold bridge is a disaster. The existing walkway on the north side of the bridge is too small and too exposed. Stories abound about near misses from protruding lumber pieces on trucks or debris kicked up from the road, and getting splashed by a disgusting slurry of road detritus is a given from fall to spring.
The south side is even worse, with no pedestrian access at all. This was understandable when the bridge was built, as the downtown side of the bridge was occupied by the A.L. Cole Power Plant.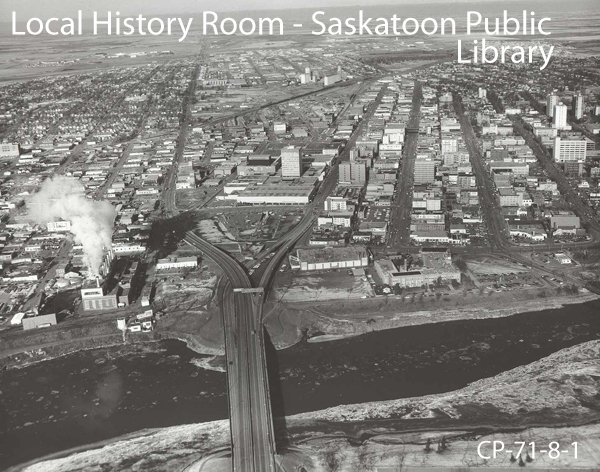 However, the south bank of the river around the bridge is now arguably Saskatoon's number one destination attraction with River Landing, the Farmer's Market and the Remai Art Gallery all in close proximity. The bridge is also one of the main active transportation links across the river, only equalled by the Broadway and College Drive bridges, both of which have much better walkways.
Why bring up these issues now? It turns out that the Sid Buckwold Bridge is going through a maintenance cycle. Idylwyld Drive has already seen work on the decking above Ruth and 19th Streets and 2018 and 2019 will see the bridge itself undergoing extensive remediation work.
Unfortunately, much like the recent work on the south side pump station in Rotary Park and the north side work on the art gallery, no consideration has been given by the city to improving the walkway connections on the bridge. Given the Federal emphasis on sustainable projects in their new round of infrastructure grants, now would be a perfect time for the city to fix the serious issues on the Buckwold bridge.
Widening and protecting the existing pathway and adding a new pathway on the north side of the bridge with related access points should all be done in this round of maintenance. With bidding for the project going out this summer now is the time to pressure the city to make this bridge work for everybody. Major work on bridges happens on the time scale of decades, not years, so it is critical that walkway work gets included in this project.
How can you help? You can contact Walking Saskatoon to join our group and help our efforts. Even better, you can contact the mayor and your city councillor with your concerns directly. Use this form to submit your comments as requests via this method are officially tracked.
With some hard work we can make this essential piece of Saskatoon infrastructure something to be proud of.